V KK1 Molinari Enzo
SCH3, IPO3, VK3, FH
OFA Good, DNA
World competitions: WUSV 2005, 2006, 2007, 2008
FCI 2006, 2007, 2008
National Competitions: USA National 2005,2006,2007,2008
ADWF Nationals 2005,2006,2007,2008
WDA Nationals 2005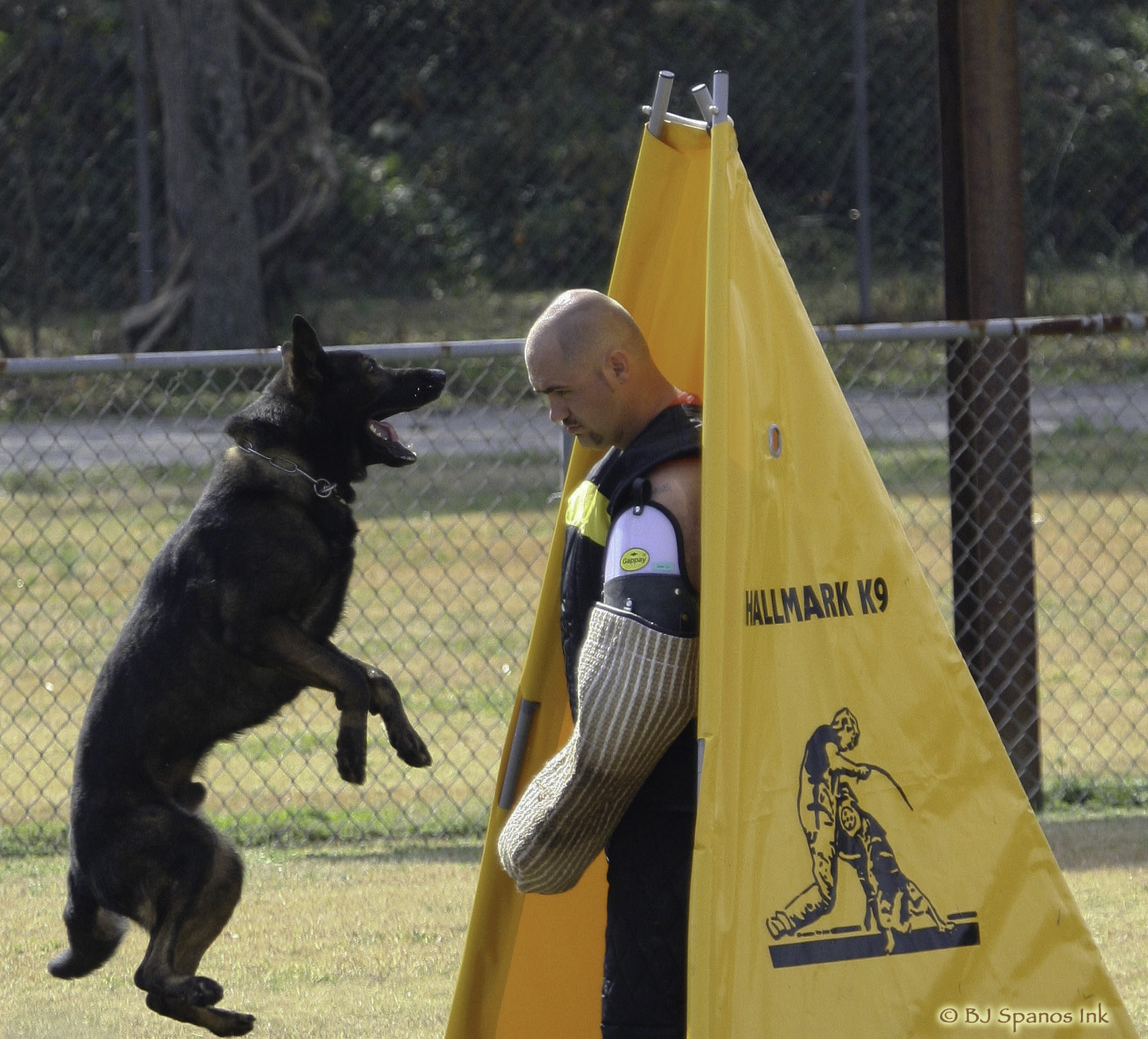 Handler Owner Trained (HOT), shown and koer'd by Gabor Szilasi. Enzo is a powerful male, true BLACK sable with strong aggression, fight drives, sureness in the work. Ask any of the helpers that have worked him, including multiple times National and World level helpers, both in the United States and in different countries in Europe. High in trial for each of his SCH titles, always on strange field, strong helpers. Consistent in the work.
Enzo produces mentally strong and focused dogs, athletic, physically strong, agile and corrects structural faults. He carries the black factor and produces strong pigment; blacks, black sables, bi-color and sables.
Enzo is a proven producer of certified dual k9s, schutzhund, personal protection, PSA and active family dogs. Enzo produces strong drives, great looks, health, improvement in structure and a civil edge that is not commonly found in current dogs. He is healthy, mentally and physically strong, even after years of work and competition; he still exhibits excellent speed and movement.
Breed Survey: Above medium size, moderately strong, expressive, dry and firm. High withers, firm back, good position and length of croup, good angulation of the fore and very good angulation of the hindquarters. Correct chest proportions, straight front, straight gaiting pattern, powerful rear drive, free front reach. Sure temperament, instinctive behavior, self confidence and the ability to cope with stress pronounced; does release.
Special attributes: The male makes an impression through pronounced TSB and obedience.
At Enzo's koer for life in Nov 2008, he received his V at the show that weekend, trained and handled by Gabor for the show ring.
Enzo received an incredible critique from Judge Johannes Grewe, who noted his:
excellent physical condition, after 7 World Championships.

strong working ability and intensity (he had seen him work numerous times)

excellent structure and movement and commented on his strong rear drive, notable for a working line dog.

Breeding recommendations: For improvement of TSB. TSB stands for Trieb (drive), Selbstsicherheit (self-confidence), Belastbarkeit (ability to withstand stress/pressure).
Fresh, chilled semen, as well as frozen, is available.
For more information, contact Gabor Szilasi or call 615-714-4737