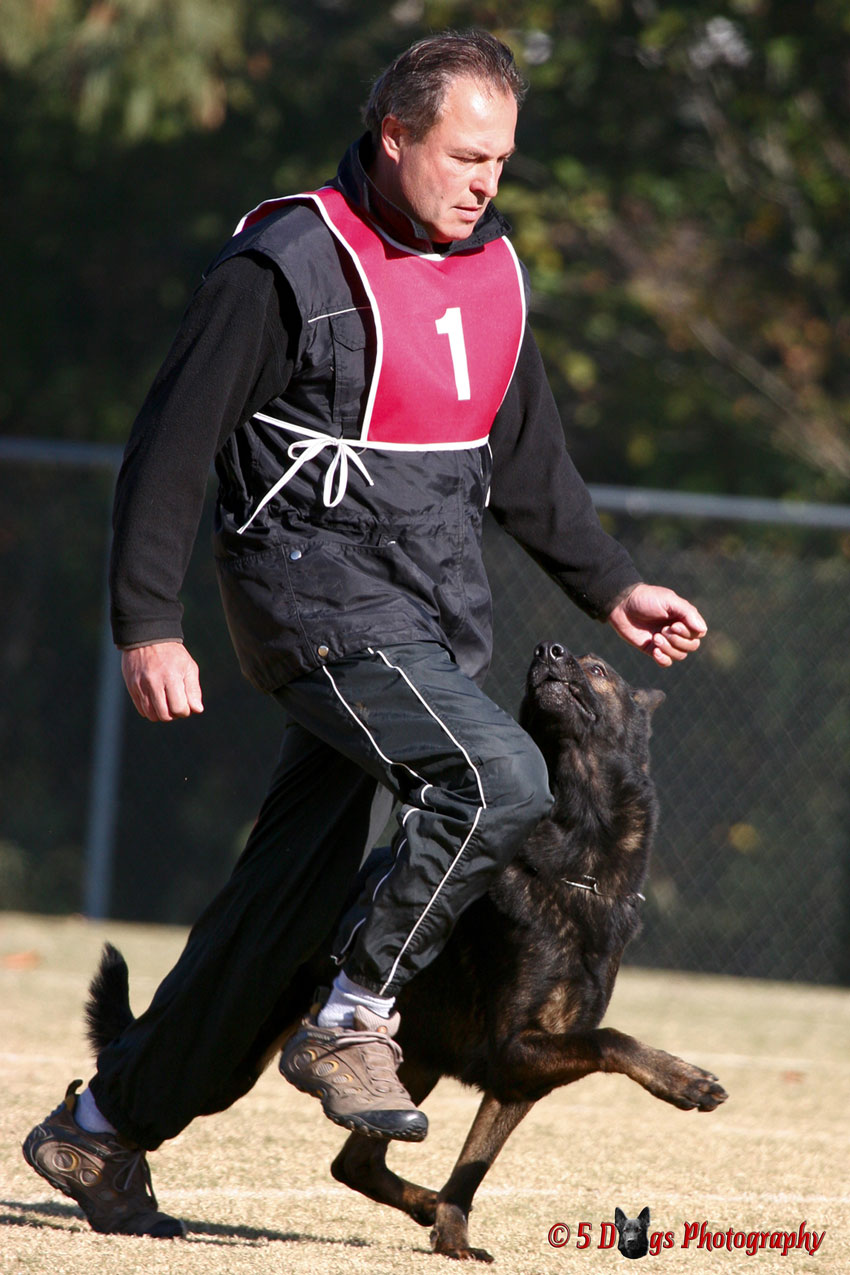 Alpha K9 In HOME Dog Training
All breed dog training at your location
(Nashville Dog training in Metro Nashville, Brentwood/Franklin, North Nashville and Surrounding Areas)
Contact by email at Gabor Szilasi or call 615-714-4737
"Proven and consistent World level training with excellence, experience and results; no gimmicks, just training!"
Gabor:
is a business licensed dog trainer.

is the only dog trainer in the Nashville area that trains and competes on a consistent basis with his own dogs. He tests and validates his training methods on the field with his dogs, not on your dog.
is a certified United Nations evaluator and trainer (since 1976). This a program that you must qualify for, not just pay for; it is a two year training and certification program. He is the only UN certified trainer in the area.
is a certified K9 evaluator and trainer. He is the instructor level for the k9 trainers (he teaches those who train the K9 handlers) as well as the handlers.

is an AKC Good Canine Citizen evaluator

is consistently

training and competing from the local to World competition level. He has been involved in training and dogs sports for over 40 years, both in Europe and here, training his own dogs from a puppy to World level competition. This provides additional experience to your dog's training that you cannot get anywhere else in this area. He is constantly testing and validating his training methods with his own dogs and learning new methods, both here and in Europe. He coaches other people to compete at the local to world level.
Experience and results that you can see and validate, not just information posted on a website, social media or claims. Proof that you can see, ask for, and watch for at all different levels on a consistent basis. Not with a "demo dog". Not with just reading and attending seminars. Proof is in the training itself, the verification under different situations, being judged for the training, and the results - with their own trained dogs. This translates into consistent learning, testing and better training for YOUR dog.
Training is just that - training. It is the ability, the training and the experience to be able to correctly read a dog's behavior and build a relationship with the dog during training. Correct training is a learned behavior - nothing more, nothing less.
We offer private dog training and/or specific individual training lessons for problem solving at your location. We do not "package"
lessons - we work on what needs to be done. We focus on correct and complete training the first time for your dog (s) and
yourself - follow up is not needed if you and your dog are trained correctly the first time.
PROOF IS IN THE RESULTS
We have been offering mobile/in home dog training for years - one of the 1st in Nashville. We offer an In Home evaluation for you,
your family and your dog (s) to meet with Gabor in person, to talk directly about what your goals are for training and discuss any
behavior issues to be addressed during the training. This is part of the training.
The dog training is conducted at your business, in your home and in your neighborhood; your dog's most familiar
environment and where most of the problems occur. Private training classes offer flexibility with your time scheduling and private
one on one attention with your dog. The classes work on a variety of commands, socialization and behavior modification.
Depending on the situation, Gabor can concentrate on specific behavior problems during the training and, if needed, separately.
Level 1: Basic Obedience
We recommend that the dogs be at least 6 months prior to being any formal obedience program and current on vaccinations.
This ensures that the puppy will be mature enough to understand the behavior that is being trained and retain the training. If your
dog is younger than 6 months, we work on puppy imprinting, manners and socialization.
walk on loose leash in heel position, no pulling or biting the leash.

sit command

down command

down under distraction

recall (here)

option for testing for the AKC Canine Good Citizen certificate
Level 2: Advanced Obedience
all the above commands off leash

recall (here) with a front sit to heel position

long down under distraction

option for testing for the AKC Canine Good Citizen certificate
Also available:
Individual or Group Testing for the AKC Canine Good Citizen at your convenience: you do not need additional classes for this.

Individual problem solving

Housebreaking training

Puppy training and socialization

Competition obedience and tracking.
Individual lessons that are tailored to the specific needs of your dog, from regular home obedience/manners to
specialized training for competition.
We offer discounts for multiple dogs and we offer discounts for dogs rescued from the validated local rescue organizations.