Breeding and Training in one hand.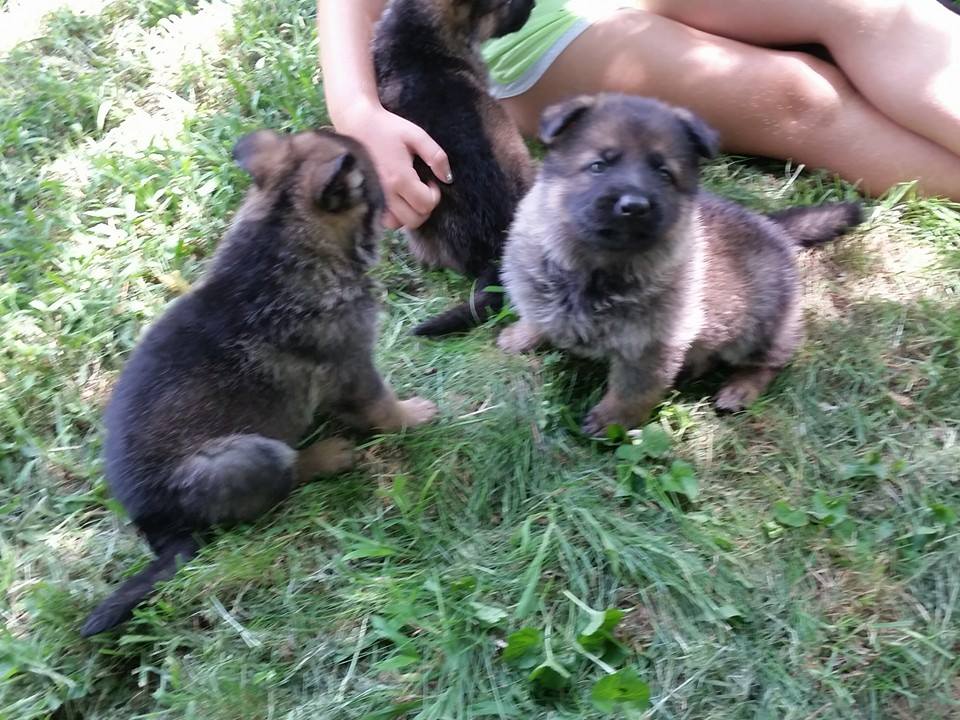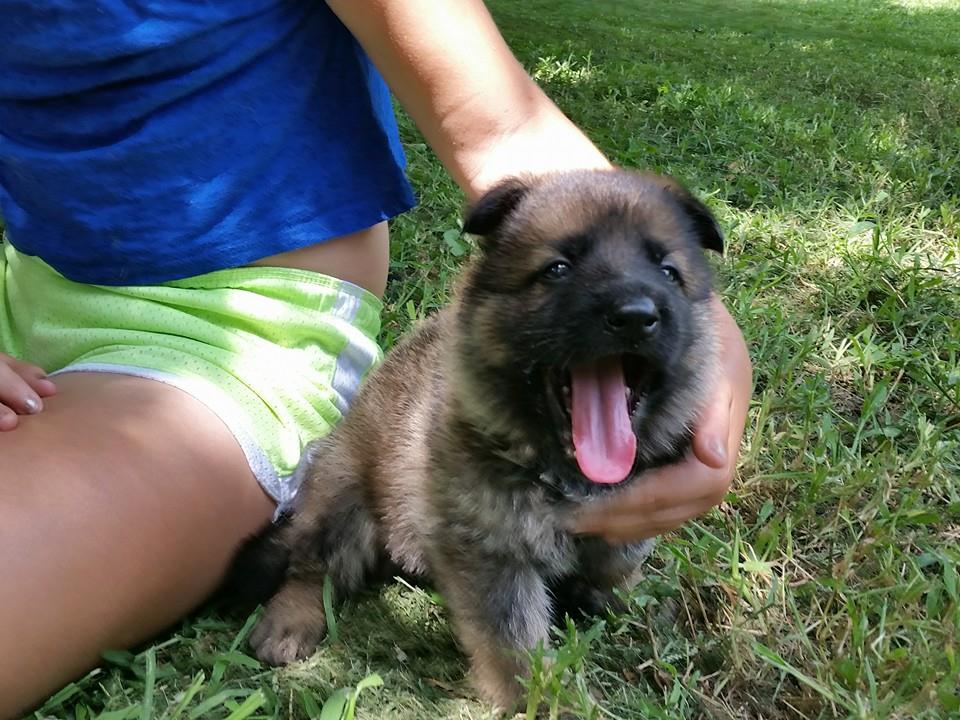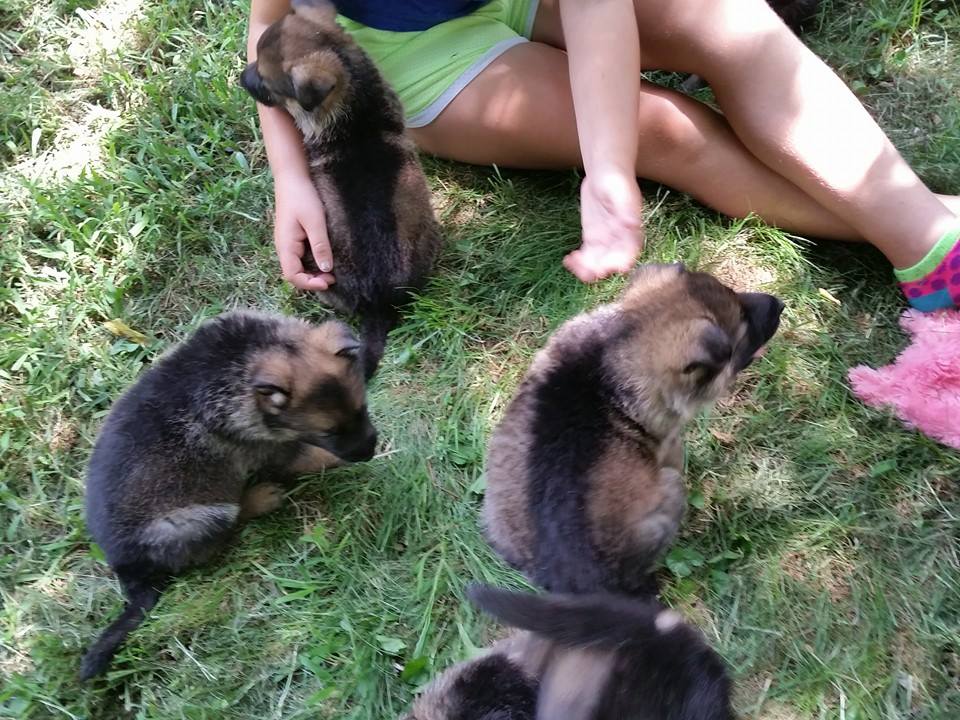 B2 Litter Pedigree - von Tajgetosz
Deposits being accepted for females for work. This litter is strong, active, agile and open/
The B2 litter von Tajgetosz is another second generation von Tajgetosz breeding. 3 males and 6 females: dark to black sable, whelped 6.5.2014.
The group is very active, vocal, climbing over, under and through everything. Moving and investigating; these puppies show drive for work mentally and physically - a true example of their breeding.
The litter will be AKC registered under the von Tajgetosz name, initial vaccinations, tattoo'd and micro-chipped. Line breeding
for the litter:
Falk von den Wölfen 3-3
Ahron von Granit Rose 4-4
Fina vom Hainpark 4-4
Brutus vom grauen Stern 5-5,5
Bora vom Schwarzen Milan 5-5,5
Jasso von Karthago 5-5
Wally aus dem Weinsbergtal 5-5
The sire of the litter is KK1 Griff von Tajgetosz SCH3, IPO3 WUSV 2013, FCI 2013 (Breeder Handler Owner Trained). The only dog from a USA breeder on
Griff is a result of a very deliberate and focused breeding program. Bred, trained, titled, shown and koered by Gabor Szilasi; Griff's sire is WUSV CHAMPION 2007 Ängsbackens Rosso, SCHH3, BHP3, IPO3 and his dam is Tina von den Wolfen, IPO1 (Falk vd Wolfen daughter; same breeding, different litter to V rated Falko vom Wolfsblick Sch 3 (BSP, WUSV).
Line breeding for Griff is 5 - 5 V Fero vom Zeuterner Himmelreich.
The dam of the litter is KK Dena vom Flutgraben, IPO1
5 - 5

V

Fero vom Zeuterner Himmelreich
5 - 5

Dolly vom Wildbachtal
5 - 5

V

Neumann's Janko
4 - 4

SG

Brutus vom grauen Stern
5 - 5

Josi vom Schwarzen Milan
4 - 4

Bora vom Schwarzen Milan
To follow the focus on having strong females for the foundation of our breeding program, we have Dena. She is a sable female of strong and solid working ability, intensity, never ending work ethic and an incredible temperament. She is a medium size dog with exceptional agility and quickness. Helper work, trained, titled, shown and koered by Gabor Szilasi.
Dena has an excellent pedigree that is know for producing consistent quality and workability. On her dam's side, Dena goes back to Falk von Den Wolfen. This produces the 3-3 line breeding on Falk - a line known for love and power in the work.
On her sire's side, Dena goes back to Troll vh Milinda and Tom van't Leefdaalhof. Both lines produce strong genetic working ability and the ability to produce it as well through their progeny.
Evaluation and selection is being done by Gabor Szilasi. Over 45 years of proven military, certified, consistent, hands on, documented experience in the selection, training and working dogs from a puppy to World Level with handler, owner trained dogs. Shipping from Nashville, TN (BNA)
Gabor Szilasi
615-714-4737
For more information on this litter , please email or call us at 615-714-4737